Useful Links
The guilds main form of communication for voice, chat, announcements. This is how the guild will keep in touch with you when your not in game.
Curse Forge, one of the best places for all your addon needs in world or warcraft. Install the curse app and save yourself time when it comes to updating all your addons.
Keep up to date with all mmo news. You will find updates from numerous games off upcoming events and patches.
If you want to check your performance in raid or your just curious to what classes are doing the best then check here.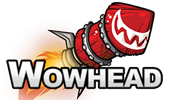 Wowhead was created with one sole intent: providing World of Warcraft players with tools to make their gameplay more enjoyable. This website is thier contribution to this wonderful game.
A great place to find out about your character, you will find helpful information about class specs and changes here.